Mobile Car Air Conditioning Services Birmingham Nuneaton Coventry
Dans Air offer air con specialist services for classic cars, performance sports cars & collectors cars , our mobile service offers mobile repair and regas services around Nuneaton subject to availability , West Midlands and surrounding counties.
Tel: 07946 240 968 200 Laburnum Ave, Birmingham B37 6AN
Google maps
Mon to Sat 10am to 8pm, Sunday closed
Mobile Air Conditioning Fault finding - Diagnostics - Repair - Regas - Install - Service - Leak detection
Car Air Conditioning : Classic Cars, Modern cars, Sports cars from USA
Mercedes Specialist Air Conditioning services including classics W124 R129 W140 W201 C123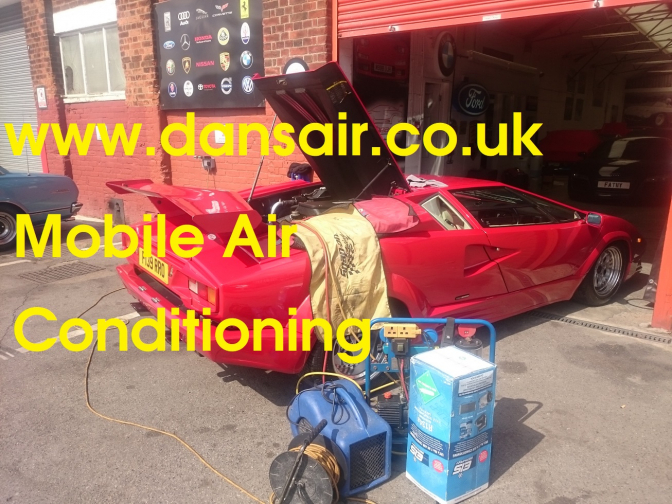 Above: Regas air con system for Lambhorghini Countach
USA import - Dodge Challenger SRT air con regas and leak repair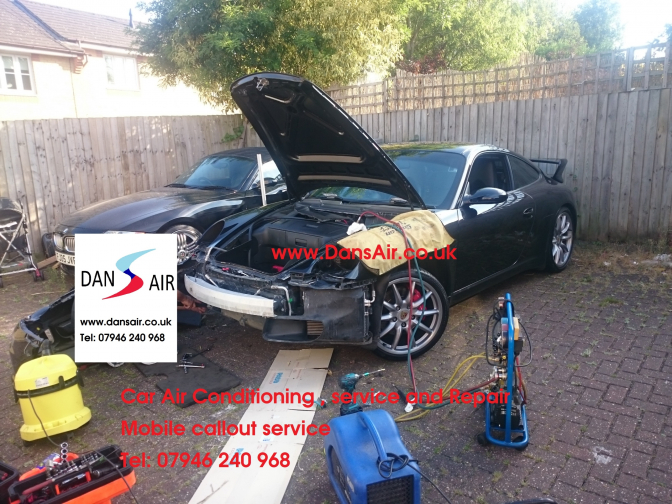 Above: Porsche 996 air con system recharge and fault finding
Below : Performance car show room onsite air con regassing & fault finding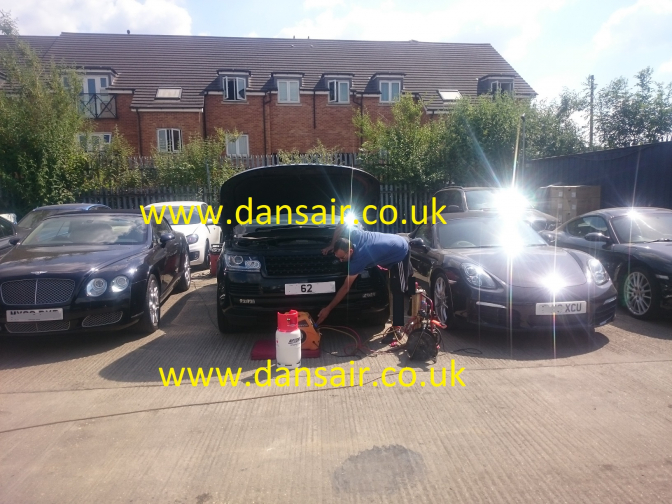 On site Range Rover and Porsche air con regas by Dan's Air
Below: Porsche specialist air con regas and servicing
Porsche 911 997 air con regas services by Dan's Air Nuneaton W. Midlands
Below : Classic Porsche 911
Above: 911 Porsche Air Con regas services available in West Midlands
Below: Fitting AC to a non AC car back in 2003 911 GT3
Above: Porsche 911 GT3 2003 fitting AC to a non AC car in 2003 whilst working at Alpinair
Below: Fitting GT3 air con system whilst working at Alpinair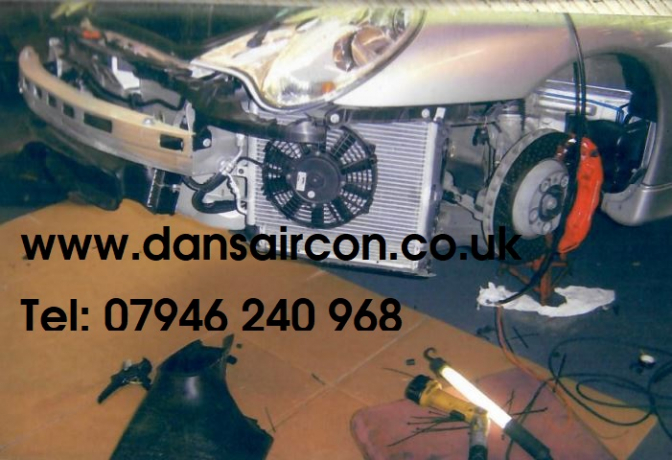 Below: Porsche GT3 full dashboard strip down and removal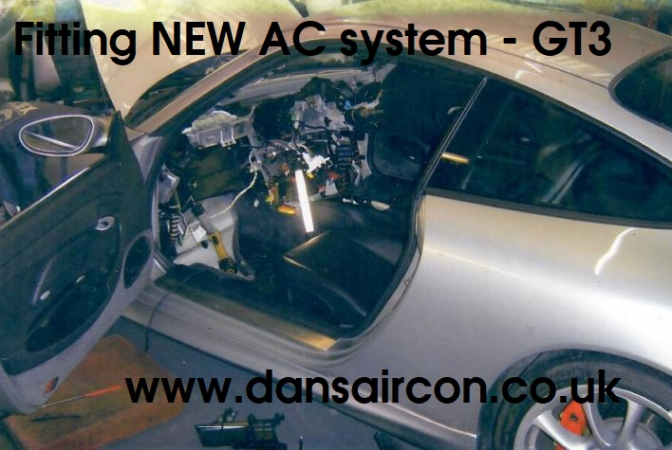 Below: 2003 workshop photos - Porsche coming for air conditioning retrofit at my previous employers Alpinair - the times when AC and electric windows were optional extras for many cars.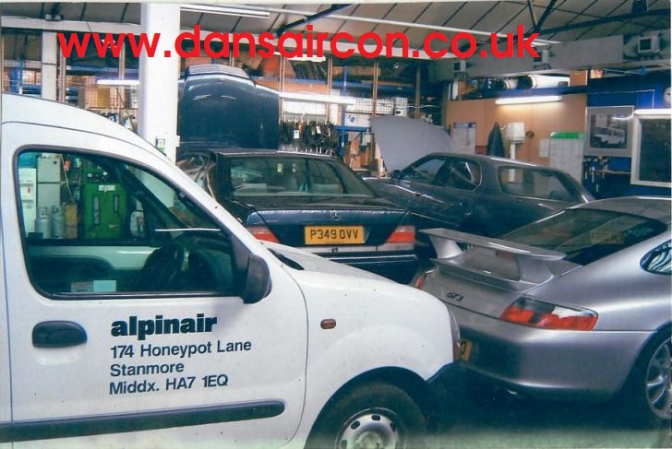 Photo below: Dan at Alpinair fitting AC to the Porsche GT3 in 2003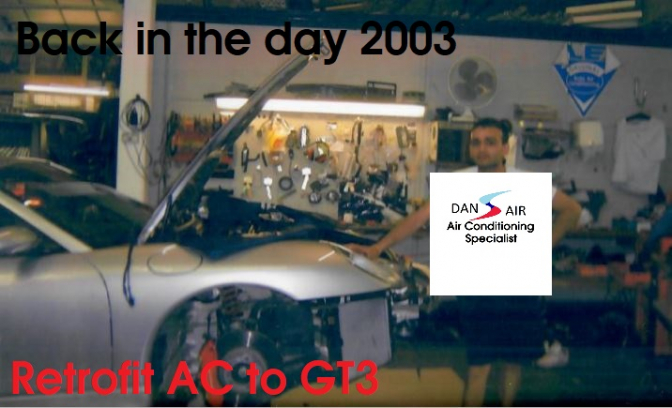 Mercedes Specialist air conditioning fitters and fault finding
Below: Some workshop photos of the classic Mercedes i worked on during my time at Alpinair
Mercedes W140 , C123 coupe W124 C124 R129.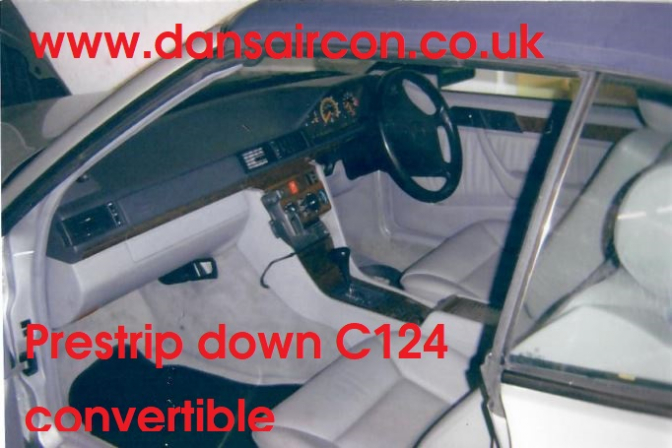 Mercedes C124 W124 cabriolet air conditioning fitting
Other services include fault finding, diagnose wiring issues , compressor and condensor issues.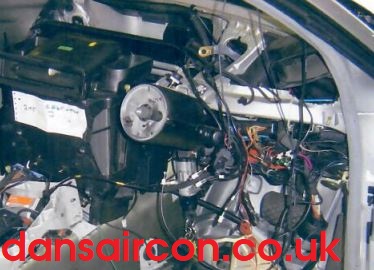 W124 C124 300CE coupe air con regas and repair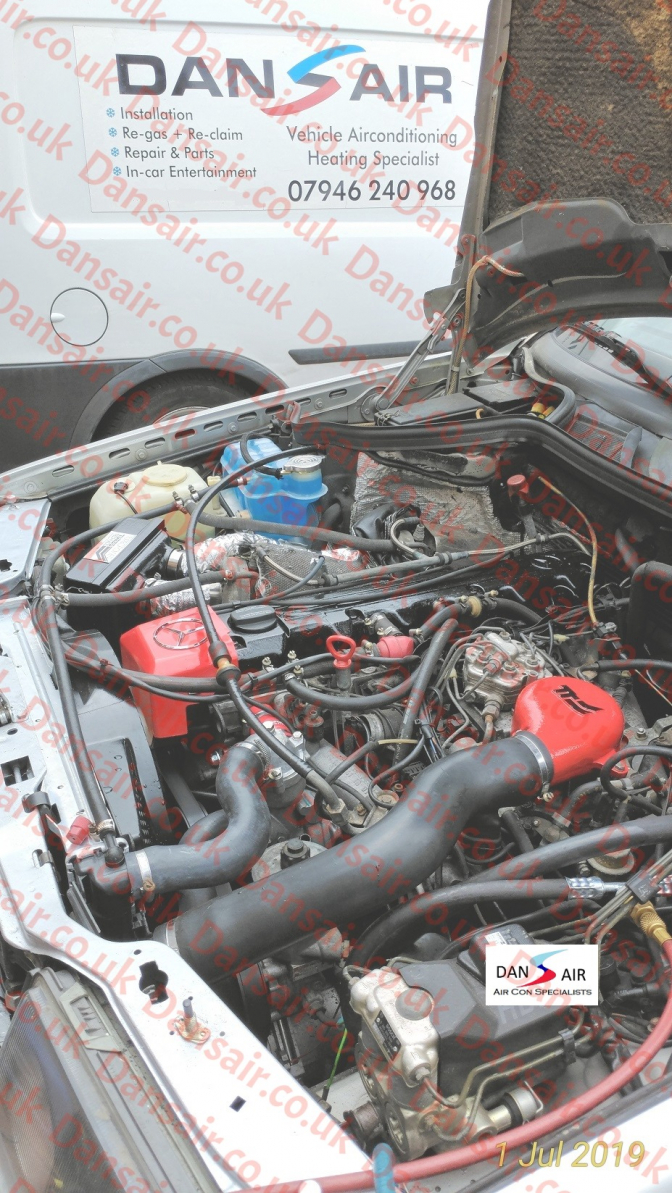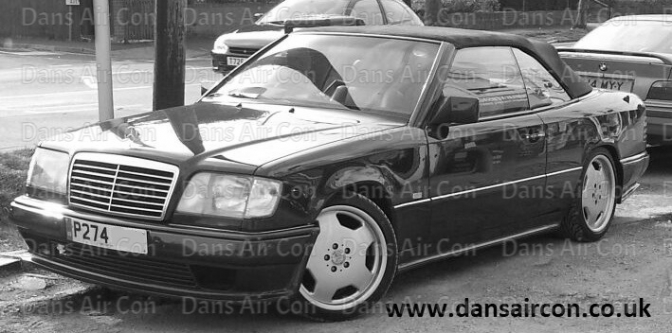 Dan's Air Con mobile air con services are available throughout the W. Midlands and surrounding counties, please get in touch to see if we cover your area.
Dans Air Con is independently owned and run . All trademarks and logos are the property of their respective owners. We are not affiliated with any manufacturer or other service provider. For London Air Conditioning services please contact Alpinair direct at www.alpinair.co.uk
How much is an air conditioning recharge £££?
The price you purchase a regas for depends on several factors.
1. the kind of gas your car takes 2. the quantity of gas required 3. For call out service - your post code and distance from us, if we are coming to you.
Types of gases: - The overwhelming majority of UK cars use one among two varieties of refrigerant - R134A and R1234YF. If your air con system requires R134A gas, the price to recharge starts from £60. For vehicles that need the R1234YF gas price starts from £80
How would i do know which sort of air con gas I require?
R134A gas is most common in vehicles manufactured before 2014. All vehicles with AC manufactured after 1st January 2017 would use the newer R1234YF gas.. After 2017 all manufacturers switched from the older R134A aircon gas to supposedly reduce warming because the old gas was thought to be more enviromentally damaging. The new R1234YF gas was phased into use by vehicle manufacturers between 2014 and 2016 , meaning some cars from this era could be using either of the 2 types. To know which sort of air-con gas your car needs get in touch with us. Although you will be able to see a sticker under the bonnet to spot it.
Does my air conditioning need recharging?
Manufacturers recommend that your AC is recharged every 2 years.This check is not part of the ng a normal oil service schedule either. Its worth booking this in on a bi-annual basis to ensure that you keep your air con properly maintained.
If your air conditioning is blowing out warm air or only works intermittently,it could just be a case that a regas/ recharge will bring it back to life. Some drivers may only notice this on the warmest of days. Occasionaly you will notice unpleasant smells coming from the air vents , this might be bacteria that has built up - which may also need attention
More about your AC system-
Air conditioning doesn't just provide summer comfort, it may be utilized in the Winter to demist your windscreen. you'll have noticed a quick Demist button on some BMWs, Mercedes and Audis that have a rapid clear windscreen function. This activates the AC and absorbs the moisture , helping to clear the screen alot faster.
Recharge AC Service from Dan's Air Con Specialist AC Services
Our recharge service is simple and involves removing the refrigerant gas and oil from your aircon system before replacing this with the proper amount of refrigerant and lubricant as per your vehicle manufacturer's recommendation. We also perform a vacuum test to confirm that there are not any cracks or damage to your vehicle air-con system that would cause the new gas to get out straight after filling.
Within an hour the full recharge process is usually completed and you may once again enjoy the pleasure of experiencing cool or cold air on demand. Vehicle air conditioners that aren't recharged regularly are less effective and need to work harder to supply cool air. This puts higher usage demand on the engine and uses more fuel. If your air con system has not been recharged within the past two years it'll dramatically reduce efficiency.
Recharge - Regas Services
Let Dan's Air recharge your air conditioning while you wait, we are going to replace and recharge the lubricant and refrigerant levels in line together with your manufacturer's recommendation.
Air Conditioning Cleaning & Freshening
If there are any bad odours coming from your air vents when you use your AC it could mean that bacteria has built up in the pipes. We can offer a deep clean service to get rid of this problem for you.
Please ask.